From the Desk of the Pro-Vice-Chancellor
Bharat Ratna, the most respected and recognized resource person, inspirer and ideal of crores of youths, and hoister of India's global fame, 11th President of India, Dr. A .P. J. Abdul Kalam, referring to 'Vision 2020' in his address had dreamed of making India global top leader in terms of knowledge, prosperity and science and technology. Unfortunately, the same 2020 has been facing a terrible global disaster. The terrible global pandemic called Corona has shaken the entire world. What we had never thought of even in a dream has happened and entire mankind is so horrified.
The most developed and advanced nuclear powers of the world like America, France, Italy, Germany, and Japan also seem to be extremely helpless, without having solution of this ongoing pandemic. This pandemic has polished off millions of global lives. In this period of global health crisis, hope of survival seems to be flashed into ancient wisdom covering yoga education, Vedic life style, and divine voices of ancient sages. Veda, Ayurveda, Yoga, Yajna, Upanishad, Srimadbhagvad Gita, Indian philosophy etc. have been realized as timeless knowledge treasures to show direction and induce hope to horrified mankind at the face of this novel calamity. Big universities and huge research laboratories have been fragile to provide solution via scientific innovations without proving modern medical science as an Excellent knowledge to manage such a crisis.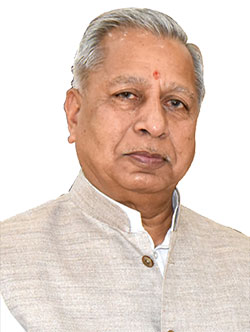 Contemporary Yoga Rishi, Revered Swami Ramdev and Ayurveda Shiromani Honourable Acharya Balkrishna have established University of Patanjali to produce youths with fullest physical, mental, intellectual and spiritual potentials to safeguard humanity, by providing oga education to create global human resources with healthy body, focused mind, and purified emotions. This is the reason behind the success of undergraduates, graduates, post graduates and research graduates passed out from this University to provide guidance to global family to live energetic and blissful life. The best knowledge, propounded in Yoga and Ayurveda texts has been timeless gift once again for health promotion, prevention, healing and longevity.
If you want ward embellished with yoga, and diverse knowledge spectrums- philosophy, psychology, Vedas, Sanskrit, English, Tourism, Physics, Chemistry, Botany, Biology, Mathematics, Computer; to spread the fame and name of the family, society and nation, then we sincerely invite you to enter into the session of 2020-2021.
Prof. Dr. Mahavir Agrawal