University of Patanjali (UoP)
At present, its office is situated at Patanjali Yogpeeth. It is situated at 18 km south to Haridwar and 12 km north to Roorkee on Delhi-Haridwar National highway. The University is easily assessable through Roorkee and Haridwar Railway Stations. The nearest Airport is situated at Dehradun.
The University of Patanjali (UoP) is named after the great Indian sage Patanjali (c. 900 BC,), who first compiled the numerous writings on Yoga in the form of aphorisms. It was established through Act No. 4/2006 of Uttarakhand State Legislature published in the State Gazette on 05.04.2006. The University is sponsored by Patanjali Yogpeeth Trust (PYP) and is located on Delhi Haridwar National Highway at Bhadrabad, Haridwar nearby the bank of the Ganges. The University is a member of the Association of Indian Universities.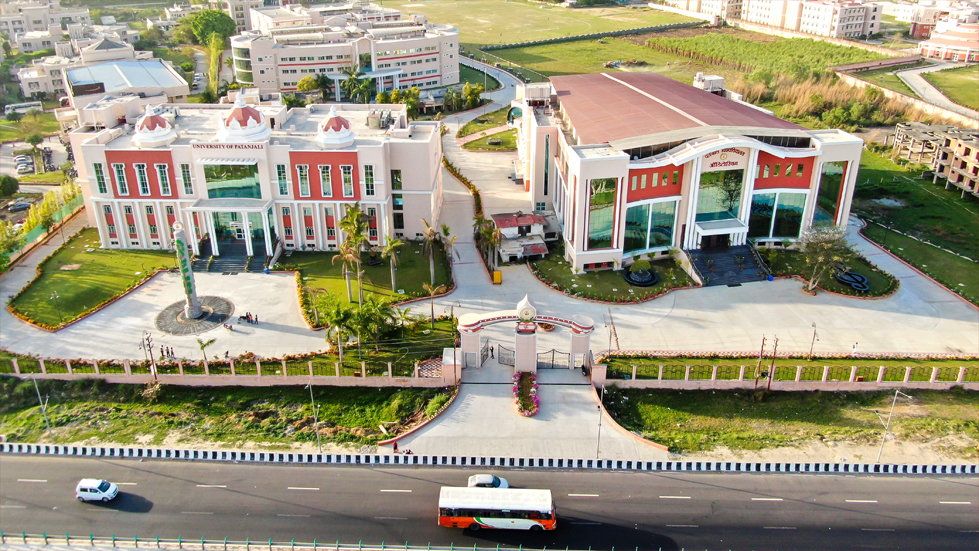 Campus Overview